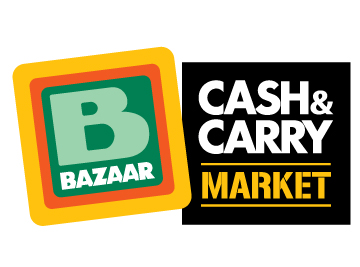 Bazaar S.A. is part of Veroukas group of companies for over 25 years and always stands at consumer's side. Having 140 super market stores located throughout Greece, Bazaar aims at delivering excellent services to all its customers.
Our primary goal is to meet the customers' needs with professionalism. We always try to achieve low prices and make constant offers. Also, we communicate in a daily basis with our customers to achieve our goals, which are the development and improvement of our organization on an ongoing basis, taking into consideration the current consumer habits.
We work daily to offer: quality products to our customers, the ideal working environment to our employees, the perfect cooperation to our suppliers and greek or import products at low prices.
Working hours: Monday to Friday 07:00 to 21:00
             Saturday 07:00 to 20:00