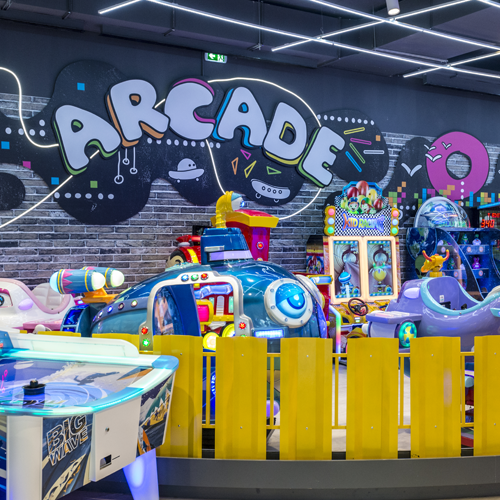 Volta Fun Town, the largest playground chain of Attiki , is now at Fashion City Outlet. A modern, cozy and fun place, which promises never ending games and will definitely satisfy kids and adults.
An impressive «Jungle» playground , a modern roller skating floor, amazing virtual reality games and many many kiddie rides are waiting for you.
Parents can relax and enjoy selected hot and cold beverages, fresh salads, pizza and sweet desserts. In other words… a menu that you can't find in a traditional playground!
And if your child's birthday is close and you want to organize an amazing birthday party, you are at the right place. Volta fun town knows how to organize a party that everyone will remember for a long time.
It will be the best stroll of your life !
Working hours: Monday – Sunday 10:00-23:00
Contact phone: 6970053548