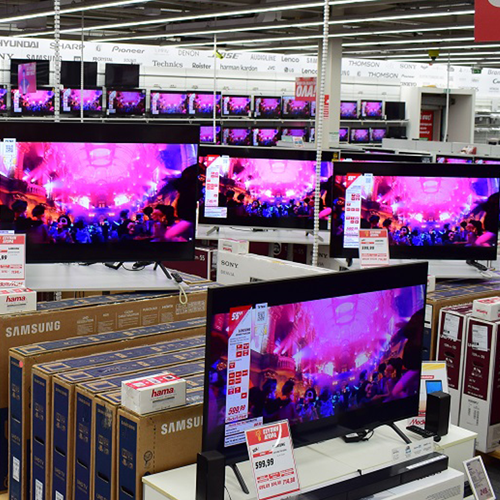 The largest technology venue in Larissa has ALL the offers, ALL the brands, ALL the services. We all want it all and we find it at the Media Markt store at the Fashion City Outlet.
Discover the greatest products assortment: smartphones, laptops, cameras, TVs, big and small home appliances, air conditioning, gaming, accessories etc
Enjoy a complete service portfolio:
• Upgrade & Repair for smartphones, laptops and tablets
• Photo printing
• Delivery and installation of appliances at home
• Guarantee extension G-Plus
• Connections and renewals of smartphone, landline and paid TV subscriptions by all the telecommunication providers
• Bills payment
• Β2Β department for professionals
Since you can have it all, don't compromise! Come to Media Markt!