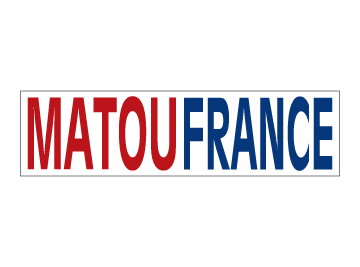 MATOU FRANCE is a hallmark of creativity in children clothing for more than 40 years.
The company MATOU FRANCE is activated leading in the children's clothing section. Today the successful growth of MATOUFRANCE company has made her brand name synonym of quality and design in the children's clothes.
The company has now a big chain of 32 exclusive retail shops in Greece and operates successfully in the wholesales area as well.Furthermore Matou France presents herself through a very respectable number of co-operations with large shopping malls such as The Mall of Athens , Mc Arthur Glen , One Salonica e.t.c.
Aesthetics, creativity, and innovative ideas are the hallmarks of MATOU FRANCE collections. Hallmarks, that the company owes its success in children clothes.For MATOU FRANCE each garment is unique and has been carefully designed. The final selection of the pattern is a creative and demanding procedure. Among a wide range of designs that the company's department suggests, only the ones that meet company's high standards are chosen for manufacturing. Comfort, fashion, colour, inspiration are the factors we consider so as to design the garments. Patterns, colours, fabric technical details, strict specifications ensure the excellent quality of our products. The fact that we create fashion in the market makes us proud and gives us motivation to continue. In 2002 the Council of International U.K. awarded MATOU FRANCE the "Outstanding International Award of Excellence 2001-2002" for high quality and innovative design of its clothes.MATOU FRANCE stores offer customer service of high quality in a pleasant and relaxing environment. Children and parents find themselves in friendly, cozy and "playful" atmosphere making their purchases a pleasant experience. Stores' architecture, and decoration outside and inside are of high aesthetics.