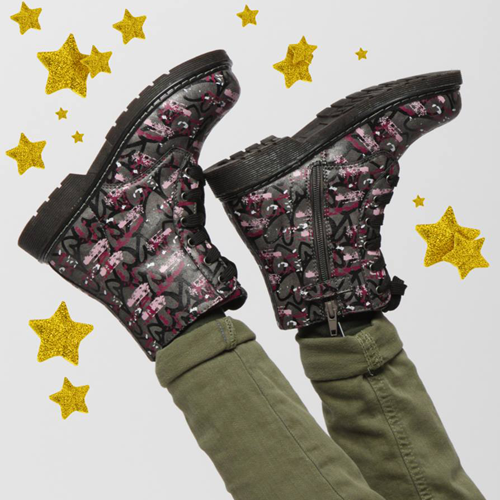 Kozee Shoes offer fashionable and inspired shoes at the most affordable prices. Our primary goal is the excellent service to our customers, with professionalism, responsibility, excitement and courtesy, as well as the excellent ratio value for money!
Our main motivation is faith and respect for the consumer. Our customers' satisfaction is particularly important to us, and for this reason our products are all subject to the necessary controls, always following the standards of the European Union.
Looking Awesome
"Looking awesome" is not only our design philosophy in footwear, but also our vision.
We want our customers to dress uniquely, in order to feel and look even better.
In our stores you will find a rich collection of branded and successful products, as well as the private label "Kozee".
Our stores provide a wide range of products, covering every need of the child, the woman and the man.
Finally, KOZEE Member Card, offers our customers unique privileges in every purchase, underlining / emphasizing our inseparable and special relationship with them!
Keep looking awesome!