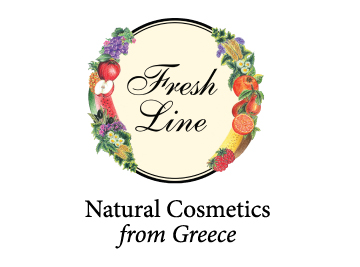 Fresh Line was introduced in 1992, inspired by the Ancient Greek wisdom of herbal therapy and following traditional family recipes and ever since has been creating imaginative, handmade cosmetics with fresh, natural and safe ingredients from the rich Greek nature.
Aiming to cover a wide variety of skin care and beauty needs, the brand has introduced two main product categories. The "Fresh Beauty Bar" includes cosmetics for the face, body and hair, with fresh treats from the kitchen and garden that are sold by weight in any desired quantity, offering great value for money!
The second product category comprises of packaged products that are specialized, intensive treatments for face, hair and body, based on recipes from ancient Greek botanotherapy and aromatherapy. What makes these products unique is, among others, the complexity of their formulas, which are enriched with precious essential oils, therapeutic herbal extracts, plant oils, butters and vitamins, covering all personal care needs and offering spectacular results!